Join us as we celebrate the wildlife, sights, sounds, and tastes of this amazing African country.
The following are included with Safari Park admission or membership: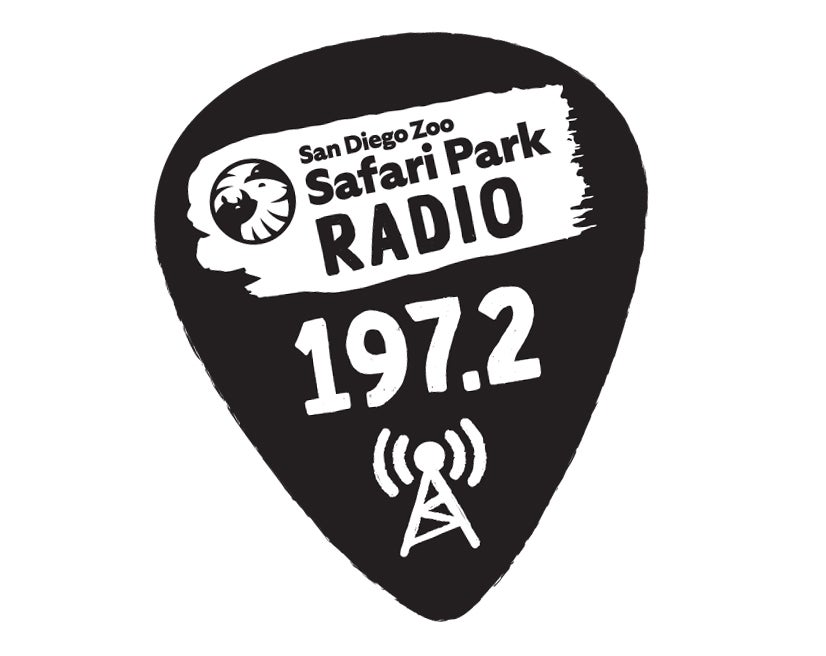 Safari Park Radio 197.2
9 a.m. to Park close
Base Camp
The modern, pop/rock and hip hop-influenced music of today's hottest Kenyan artists will fill the air of Safari Base Camp.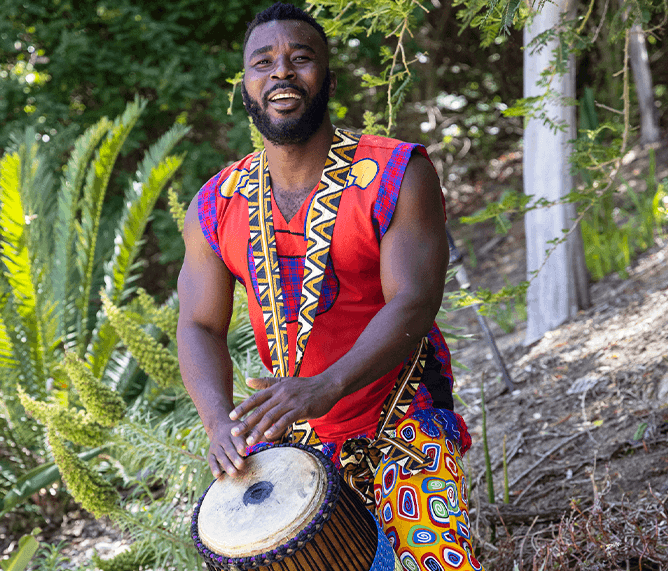 Kenyan Drumming
1:45, 2:45, 3:45, and 4:45 p.m. (20 minutes)
Mawazo Playground
Our Kenyan drummer will entertain, interact with, and educate guests on the fun, importance, and history of the drum in East Africa.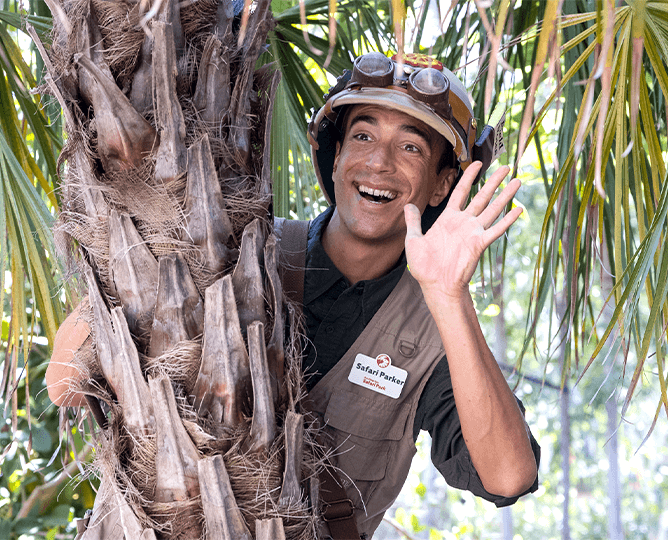 Safari Parker
2:45 p.m. at Elephant Valley (40 minutes)
3:45 p.m. at Kilima Point (40 minutes)
4:45 p.m. at Lion Camp (40 minutes)
5:45 p.m. Base Camp to Flightline (40 minutes)
Varies
Our adventurer and explorer extraordinaire will interact with guests, giving them insight into the work San Diego Zoo Wildlife Alliance does in Kenya while educating them on Kenyan wildlife and horticulture in the Park's care.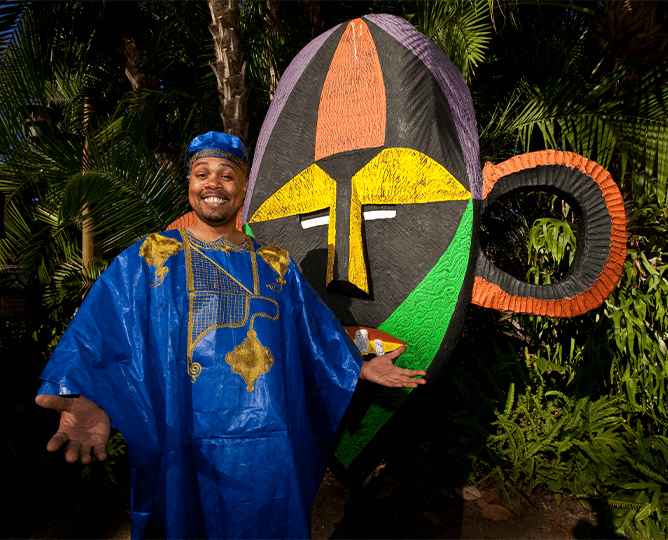 Kenyan Fables
3, 4, 5, and 6 p.m. (25 minutes)
Village Playground
Storytelling and creation of fables is a popular and ancient art in Kenya. Our storyteller will perform an interactive tale like those created in East Africa.