The summer fun is heating up weekends at the San Diego Zoo Safari Park. Join us to learn about amazing African wildlife, and experience the sights and sounds of incredible music and entertainment throughout the Park.
The following are included with Safari Park admission or membership: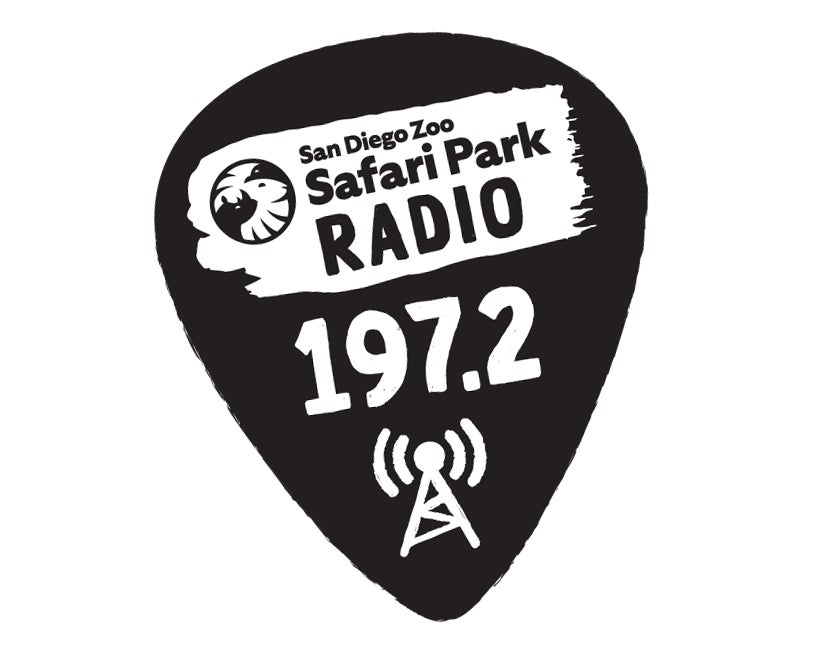 Safari Park Radio 197.2
Daily
M–F: All day; Weekends: Until 2 p.m.
Safari Base Camp, by Barking Deer Bar
The music returns, with great pop/rock hits from yesterday and today that keep everyone's toes tapping at Safari Base Camp.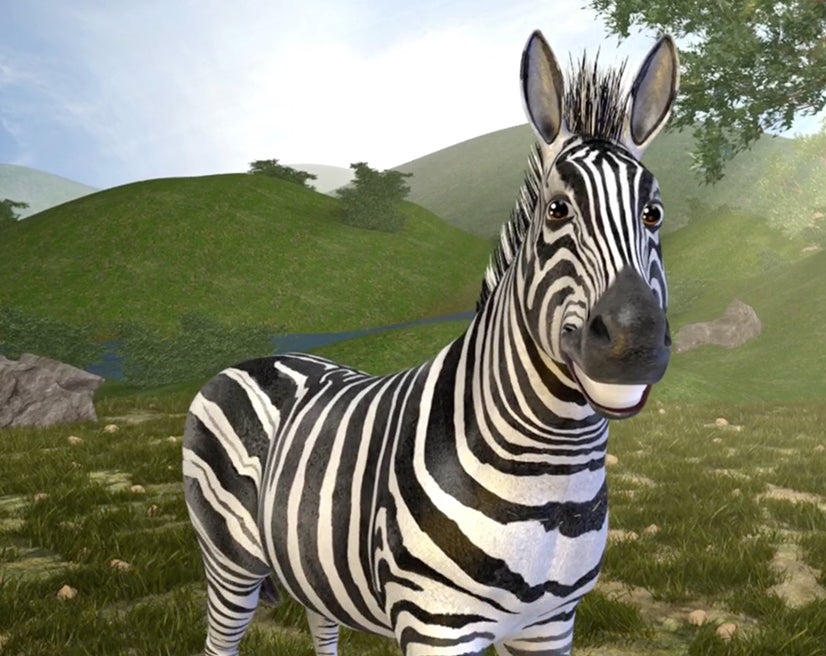 Robert the Zebra
Daily
12:15, 1:15, 2:15, 3:15, and 4:15 p.m. (30 minutes)
Sanford Kid's Theater
The Safari Park's fun and silly virtual animal ambassador interacts with guests of all ages, and offers tips on how everyone can help in protecting the environment.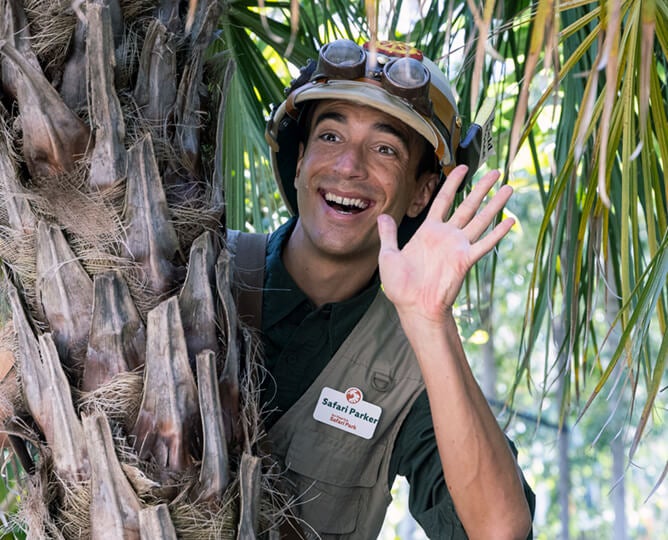 Safari Parker
Saturdays and Sundays
2:45 and 5:45 p.m., Elephant Valley Area (30 minutes)
3:45 p.m., Kilima Point Area (30 minutes)
4:45 p.m., Lion Camp Area (30 minutes)
Safari Parker, adventurer extraordinaire, explores various African wildlife habitats, interacting with guests and educating them about conservation efforts that San Diego Zoo Wildlife Alliance is making to protect these amazing animals.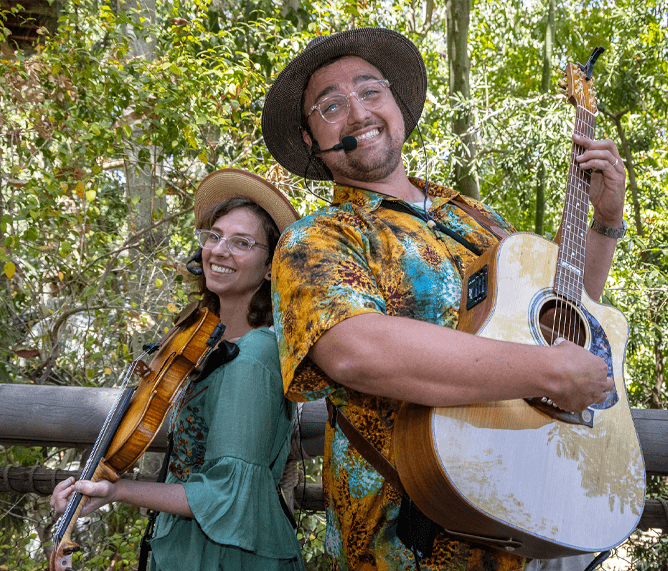 Painted Turtle
Saturdays and Sundays
2:30, 3:30, 4:30, and 5:30 p.m. (30 minutes)
Strolling throughout Africa Walk
Enjoy the bright summertime sounds of our strolling musical duo.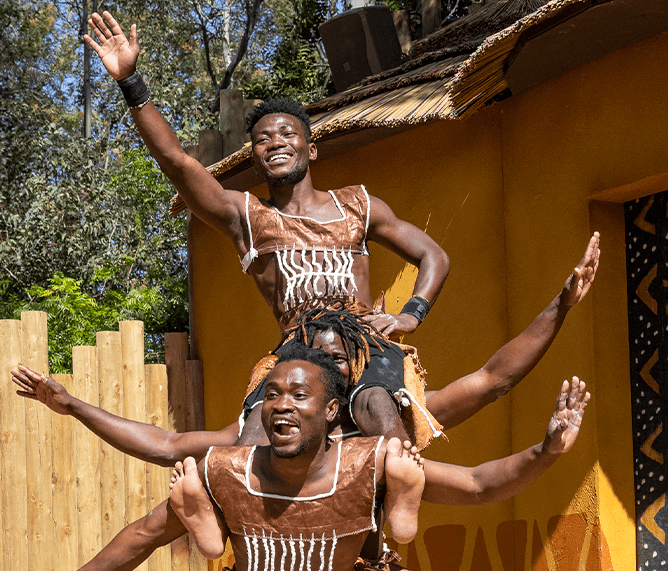 Amazing African Acrobats
Saturdays and Sundays
Performances every 15 minutes starting at 2:30 p.m.; last performance at 6:45 p.m. (5 minutes)
Village Playground
These talented performers demonstrate high energy and high-class skills in their jaw-dropping acrobatic acts.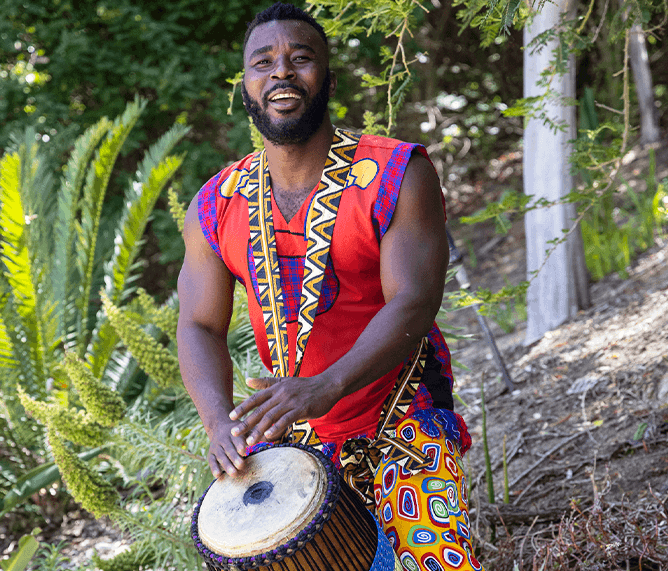 Rhythms of Africa
Saturdays and Sundays
Solo drumming: 3, 4, 5, and 5 p.m. (30 minutes)
Full band: 3:30, 4:30, 5:30, and 6:30 p.m. (30 minutes)
Safari Base Camp, by Barking Deer Bar
Rich and diverse music of the African continent will fill the air.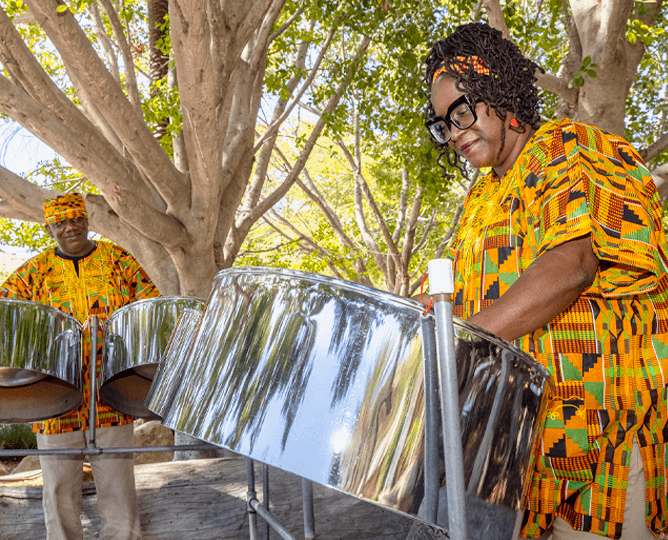 Steel the Band
Saturdays and Sundays
3:15, 5, and 6 p.m. (45 minutes)
Log Ring (outside Park Exit)
As you finish your day, relaxing, tropical rhythms fill the air as you exit the Safari Park.